At the beginning of this year, I set myself a goal of increasing the number of pushups I did each day. 1 on January 1st, 365 on December 31st. I'm not talking consecutive repetitions (I'm not that hardcore!), but just throughout the 24 hour period.
There were various pushup apps out there, but none that I truly loved, or allowed me to "track my moving goal" just how I wanted to. So I went ahead and created More Pushups.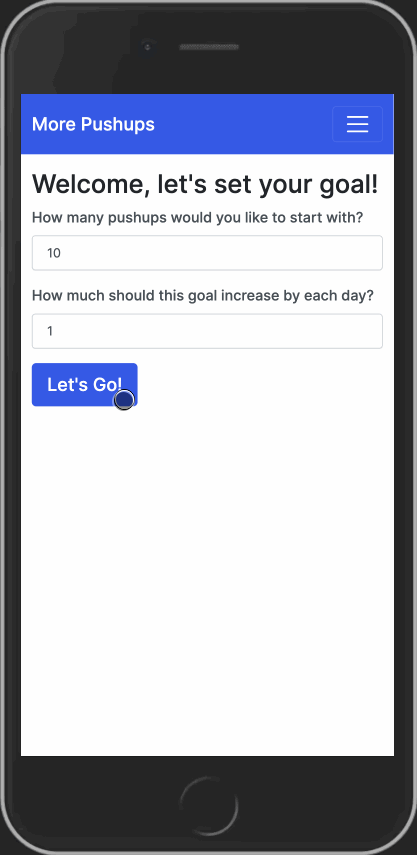 Some of the cool features it has:
You can set your starting number and how many more pushups you want to do each day
You can either manually enter the number of pushups as you do them or you can record them by touching your nose to the phone
You can see a neat history of how you are trending day-by-day against your goal
All data is stored locally and never transmitted from your device, no need to "create an account"
You can share your goal with others by generating a "share" link that invites others to join you in setting their own pushup goal. Here is my sharing link!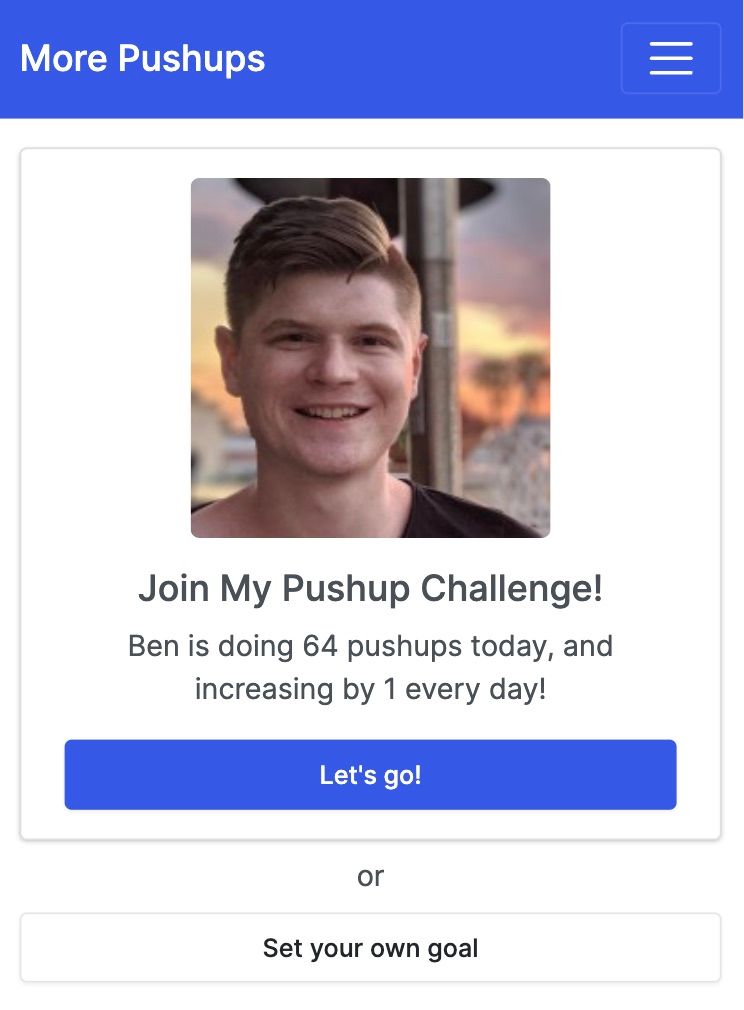 It's a progressive web application that can be installed on the home screen on your mobile device. On Android you can even set up daily reminder notifications to get you going (Apple doesn't support web-based push notifications).
Like almost all my projects, it's also available as open source.