After having lived in the US for several years after growing up in Australia, you realize there are just so many foods my friends in America are missing out on.
This blog post isn't about the things everyone associates with Australia like Vegemite, Milo or Tim Tams. All of which can be acquired rather easily in the US. This blog post is about the rarer things that are commonplace in Australia but near impossible to find in the US.
#1 Turkish Bread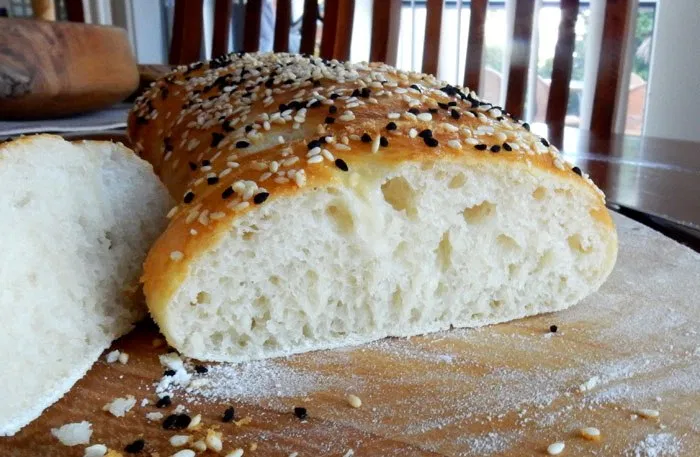 Status in the US: Make your own or go to Cobbs bread in Canada.
This delicious bread is available all over in Australia, from bakeries to supermarkets to European restaurants. It apparently has almost nothing to do with bread back in Turkey from what I've come to understand. The black seeds on it are Nigella seeds which have a very distinctive taste but are hard to come by in the US (except from from Amazon).
Ones from the bakeries can be grilled in a sandwich press with butter and then served with whatever dipping you like. Joelle and my Dad prefers theirs with Tzatziki dip. I like mine with Australian bacon and eggs.
#2 Aussie Pizza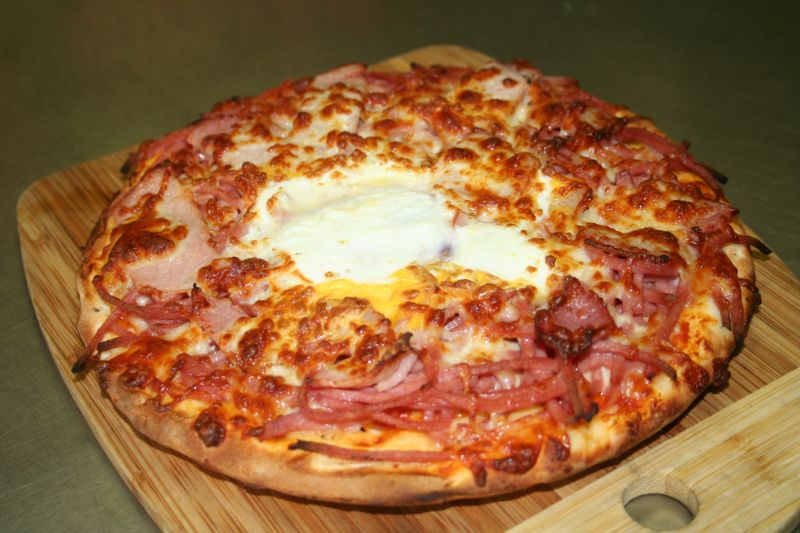 Status in the US: No where to be found
As much as I'm a fan of Neapolitan Margarita pizza (so much I built a website for finding the stuff), Aussie pizza is something special. It is made with Aussie bacon, ham, sauce, cheese and most importantly, egg.
You can find it served at many non-chain local pizzerias in Australia.
#3 Real Bread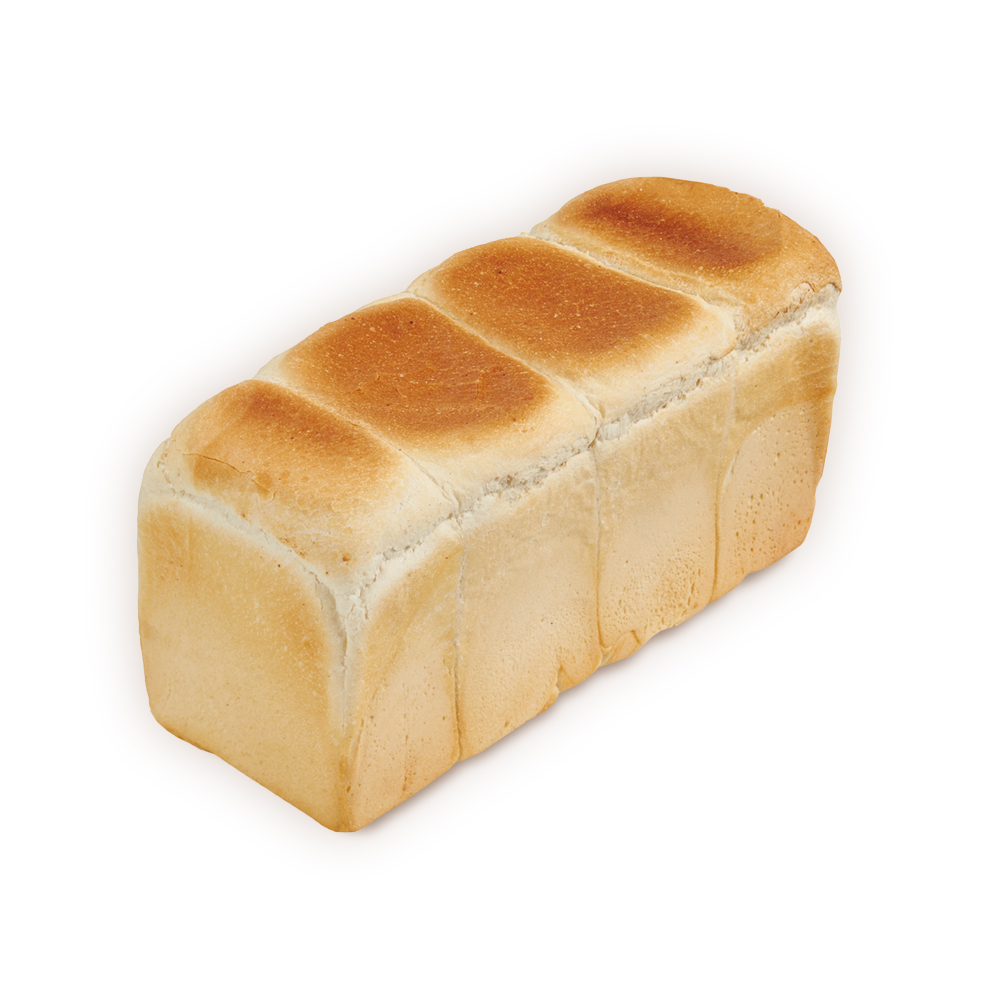 Status in the US: Visit Cobbs bread in Canada.
Joelle and I couldn't believe how you could get bread wrong. But surely enough, every loaf in the supermarkets in America has added sugars and just flat out doesn't taste right. You have to buy sourdough to get something tasting marginally okay. And worst yet, a real bakery that just makes bread just isn't a thing! If you live near the border to Canada, do yourself a favor and drive over (when safe to travel...) and buy a loaf, or ten.
In Australia you'll find the best stuff at your local Bakers Delight (where Cobbs bread was founded) or Brumbys.
Best served well... as whatever you want on it. Sandwiches, toast with vegemite, as fairy bread. You can even buy an un-sliced loaf, pull off one edge and dig out the deliciousness inside, YUM!
#4 Finger Buns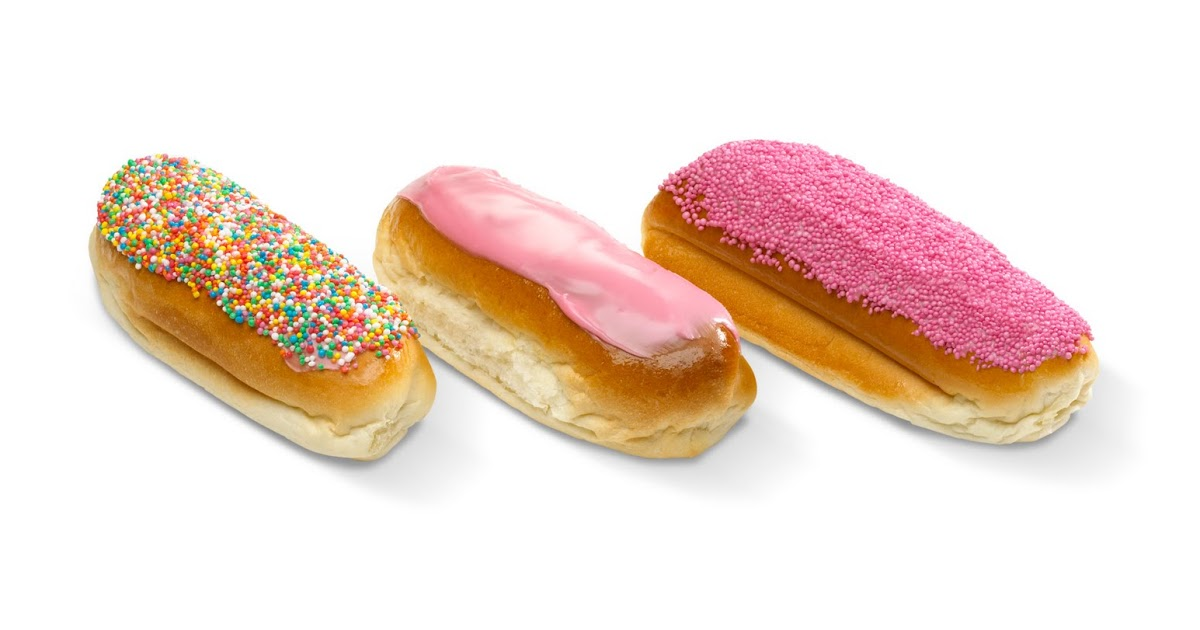 Status in the US: Visit Cobbs bread in Canada.
I mean at this point you probably think this entire article is bread-related foods. It kind of is. Finger buns are an absolutely delicious treat found in bakeries across Australia. It's not really a donut, since the base is really just a sweet bread. But the icing pretty much resembles a sprinkle donut and tastes oh so delicious.
#5 Coconut Balls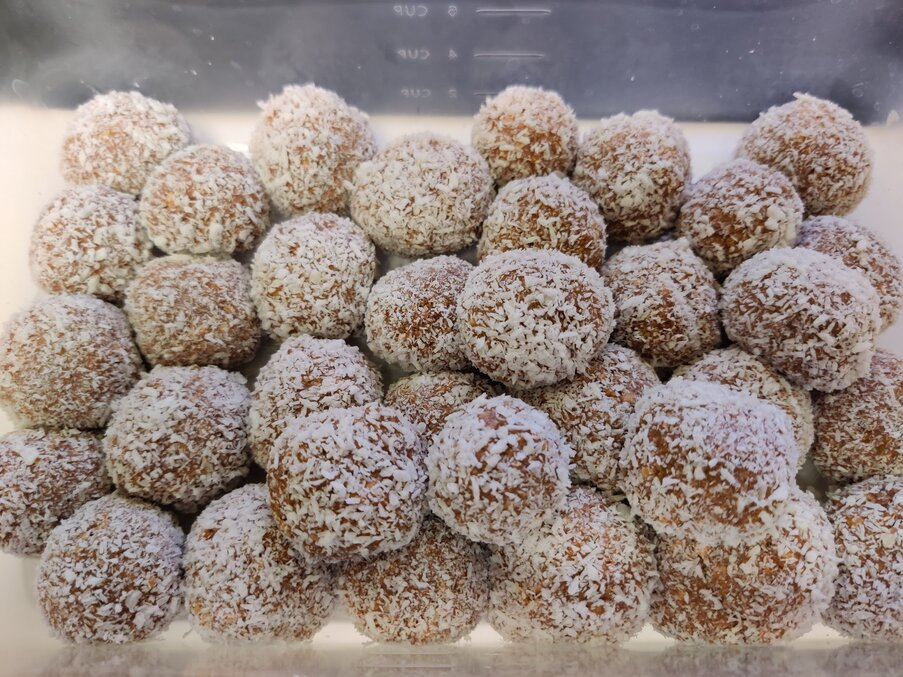 Status in the US: Make them yourself (use dutch cocoa powder and desiccated coconut)
These are a delightful creation with usually 4 basic ingredients (maria biscuits, sweetened condensed milk, dutch cocoa powder and desiccated coconut). They can be found at many cafes around Australia as a treat to be had with a coffee. Growing up my brothers and I got bored of the last step of rolling them into balls and adding coconut, so we just made batches of the mixture and ate it straight.
#6 Snags aka Sausage Sizzle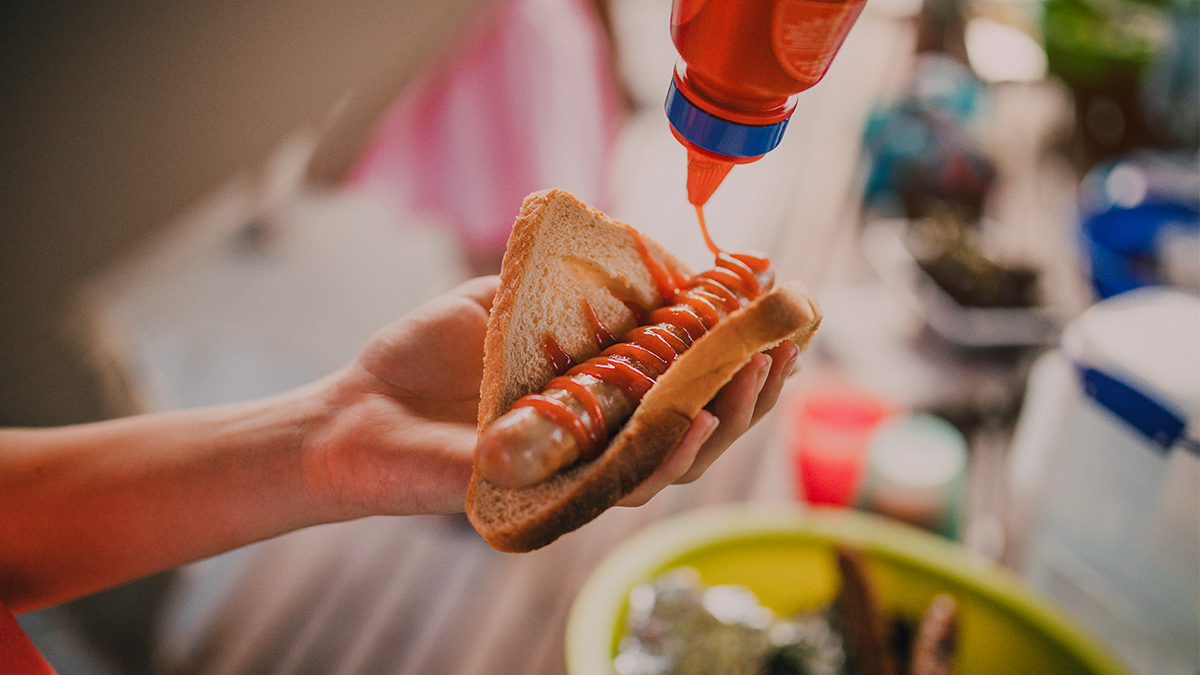 Status in the US: No suitable ingredients.
I know it may seem like just a sausage in bread. But it's very difficult to find sausages that taste the same in the US, as is the bread as mentioned above. This creation is perfect for catering to crowds in Australia (due to how cheap they are!). People would line up for half an hour just to grab a free one at Uni. It's really just a piece of white bread, sausage, grilled onions (optional) and condiments.
It's also a staple at BBQs in Australia, a BBQ in Aus typically means Snags + sometimes some other meat. So boy did I get a shock when I learned BBQ in the US was quite different.
#7 Snowballs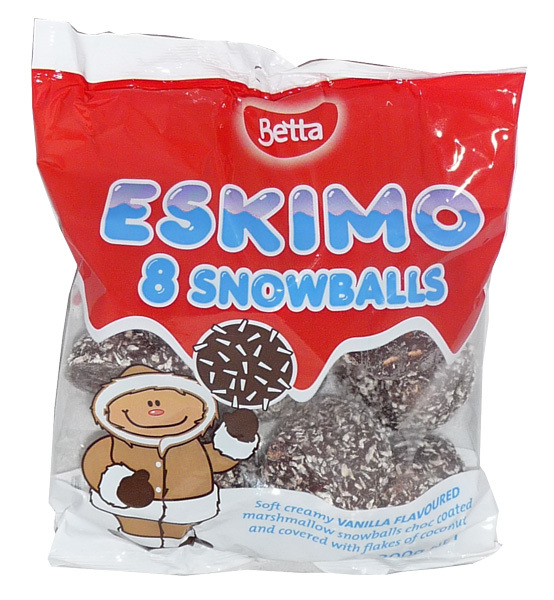 Status in the US: Unavailable
Basically a marshmallow with chocolate and coconut. Delicious. Apparently there is a similar thing in the US that I never saw when I was there called Mallomars. But still quite different with the addition of coconut and the moistness of the marshmellow (the US ones are kind of like Chocolate Royals which you can buy in the US). These super soft marshmallows are kept from drying up by the outer chocolaty layer and they just taste amazing. Be careful you have to eat them fast as the coconut drops everywhere and they melt in your fingers very quick!
Joelle's Picks
I asked Joelle what other items she would add and here they are.
Pascall Marshmallows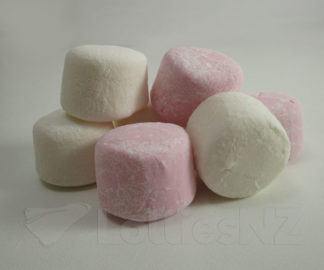 Status in the US: Available Online
Slightly different to the marshmallows you would find in the US, these come covered in powdery goodness with an ever so slightly hard exterior. Best served by toasting them on the end of a stick over a camp fire of course. They are also great for dipping in hot chocolates.
Cheery Ripe

Status in the US: Available Online
You can get many Cadbury products imported into the USA from Canada, however Cherry Ripe is a uniquely Australian one. Made with dark chocolate on the outside and cherry+coconut inside, these melt in your mouth and leave you coming back for more. If you are in Aus you can even try them in ice cream form now!
Things you CAN get in the US
Enough about items you either have to drive to Canada or fly to Australia for. Here are some of the items you can buy online to bring a little taste of Australia to your doorstep.
#1 Violet Crumble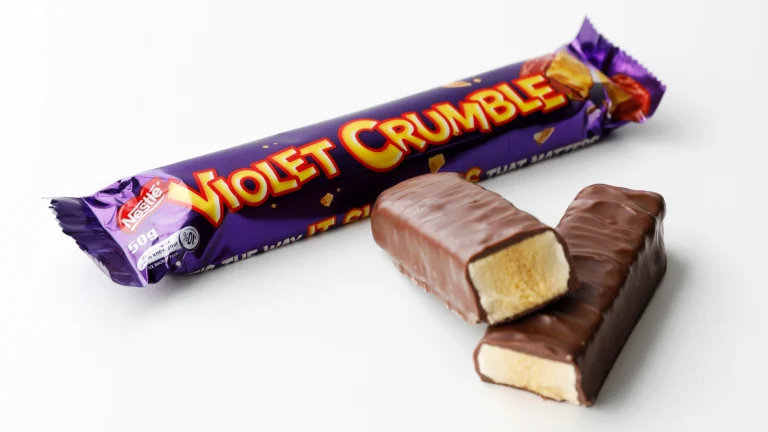 Crunchy on the inside, chocolate on the outside. Available Online. Not even sure what a US equivalent would be since the caramelised consistency that makes up the center is not something I found in the US.
#2 Cadbury Flake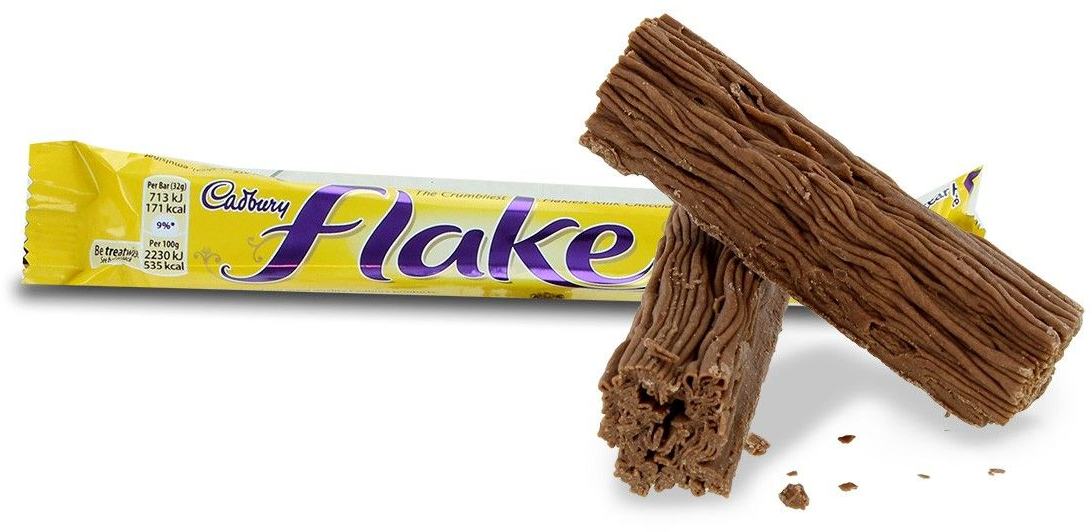 Status in US: Available from your local Indian store or Online.
These can be imported from Canada and taste virtually the same as they do in Australia. They are best dipped in ice cream, or made into a flake McFlurry (I went the OP route back in the US and used the KitchenAid mixer to whip my ice cream and mix my flake in). They also have a sibling in the Australian chocolate world called the Twirl. Which is exactly the same as a flake but with an outer shell to stop it from crumbling everywhere. The British version can be found in the US online.
That's All Folks
I know there are many foods others Australians will claim I have missed here, honestly there are some Aussie foods I feel just really aren't worth your while. But do let me know of any other essential foods Americans should try when visiting down under. Also hit me up if you need the recipe for coconut balls and I'll make another blog post.