Created as the free alternative to YouTube Music and Spotify, Stretto is an open source web-based music player putting users back in control of their libraries. With Stretto you can combine all of your favorite music from YouTube, Soundcloud and Audius together in one single library.
The latest web technologies power Stretto, letting you listen to your songs offline and install the website as an application on your computer or Android phone.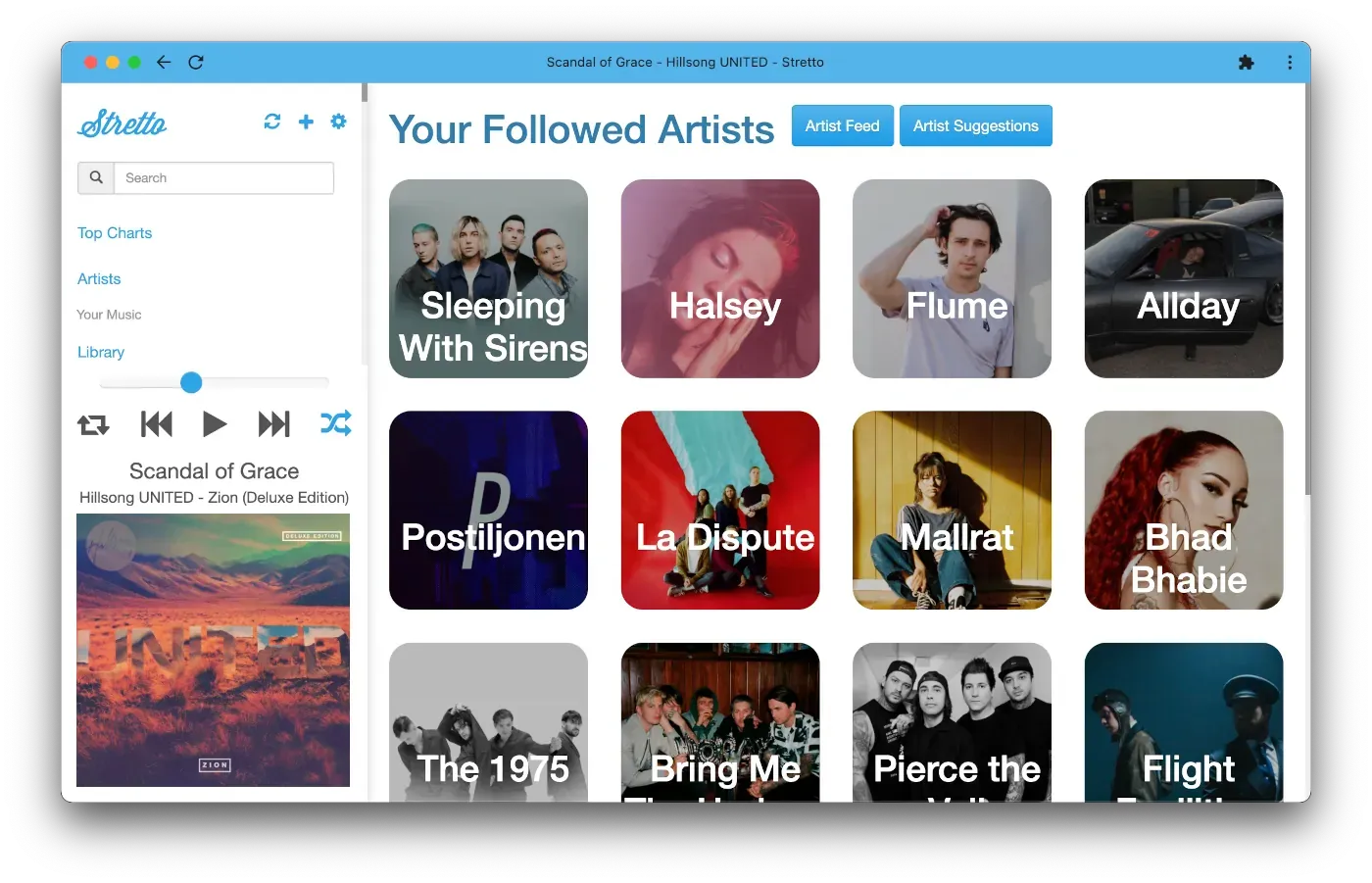 A Stretto Walkthrough
To use Stretto, you must first install the companion Chrome extension. Once installed, refreshing Stretto will show you the welcome screen. From here you can import music through one of several different ways:
Using the search box,
Importing your Spotify playlists,
Adding songs by urls from YouTube/Soundcloud/Audius (including entire YouTube playlists at a time) and
The top charts on Spotify and iTunes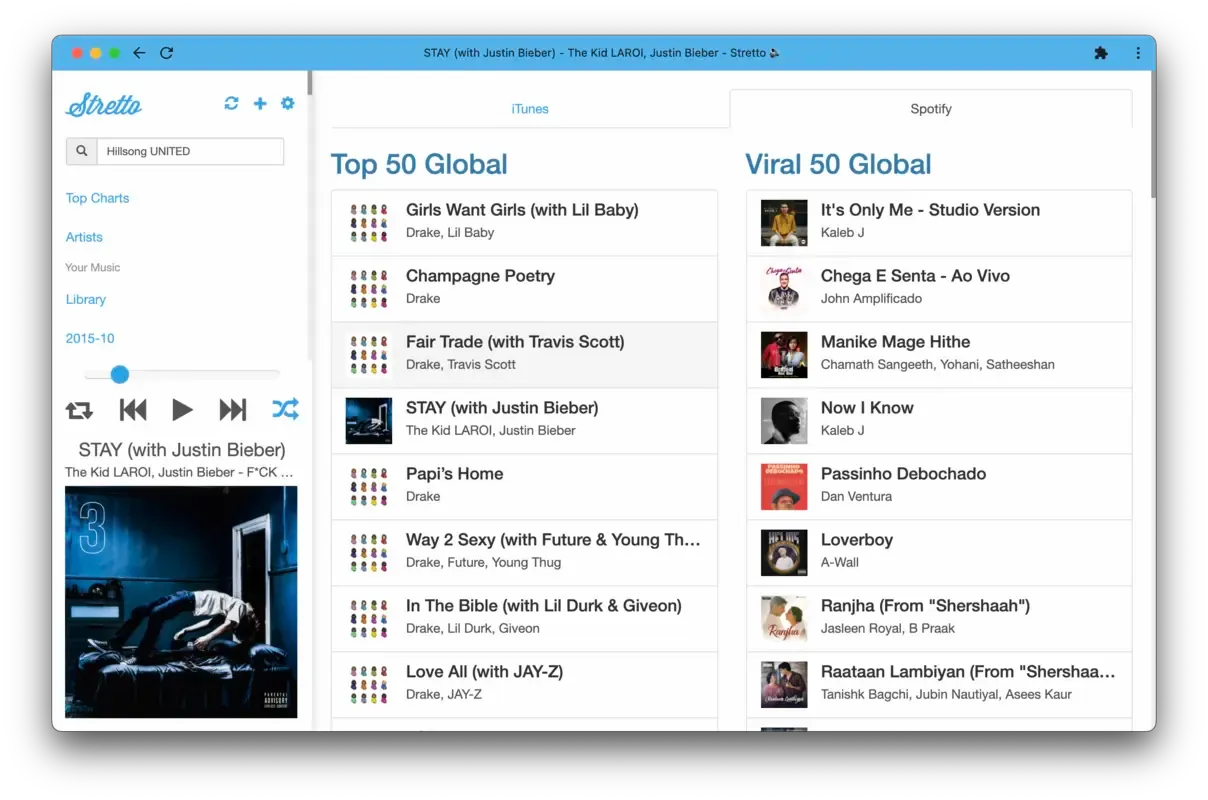 Once you have some songs in your Library, you can use Stretto to discover more songs via:
Right clicking a song and selecting "Start YouTube Mix" to listen to an automatic playlist for the current song,
Clicking on any artist or album name to automatically search or
Curating your favorite artists and viewing a feed of all your followed artists latest releases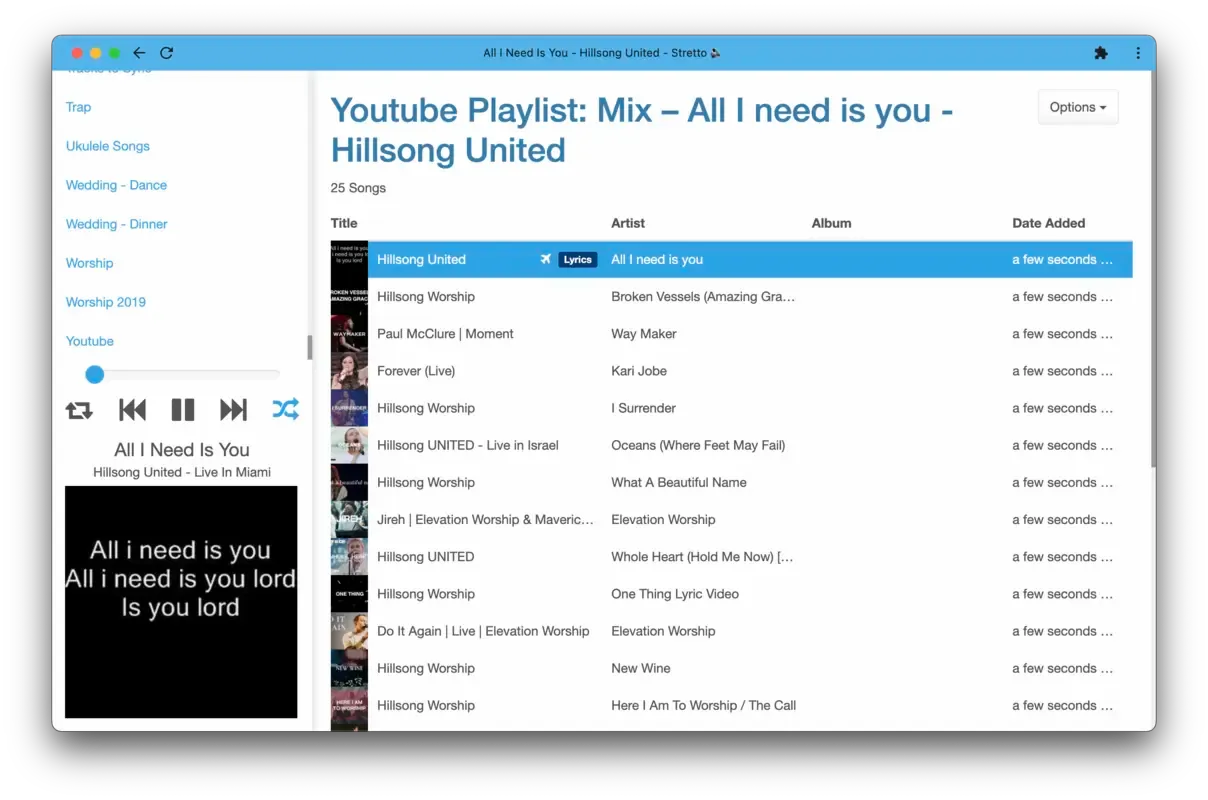 Some of the neat features Stretto offers are:
Songs in your library automatically download for offline listening
Once Stretto has loaded in your web browser once, it is accessible completely offline, meaning you can use Stretto even when in airplane mode
Song lyrics are automatically fetched for any track you are listening to
16 different theme options courtesy of Bootswatch
Ability to download the raw audio file for any song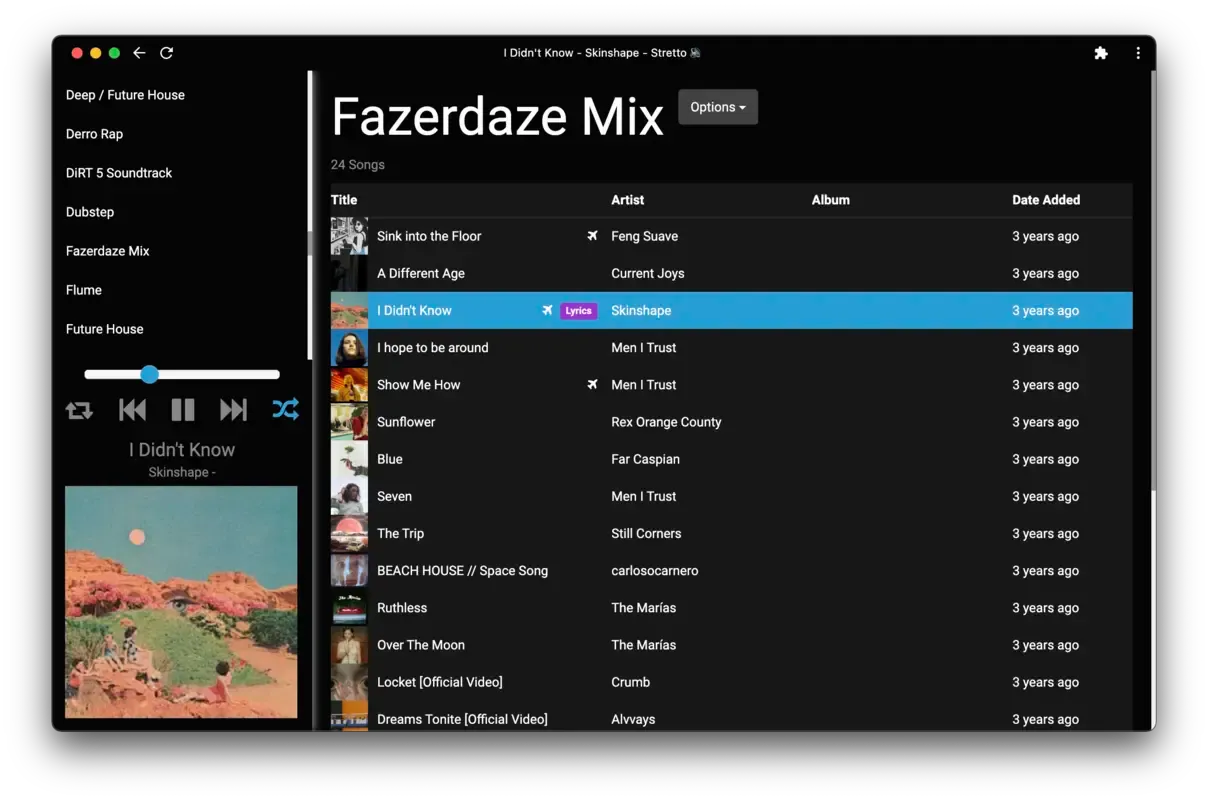 Using Stretto on Android
Since Stretto requires the companion chrome extension, and since Chrome on Android does not support extensions, you'll need to install Kiwi Browser (a fork of Chrome that supports extensions on Android).
Once you have Kiwi installed, you can navigate to Stretto and follow the prompts to download the extension zip. You'll then need to navigate to to the Kiwi extensions page, toggle developer mode, click "+ (from .zip/...)" and select the zip you downloaded. Now you can navigate back to Stretto and start listening to music. You can also install it as it's own application by clicking the menu dots and selecting "Add to Home screen".
You now have a dedicated Stretto application running on Android!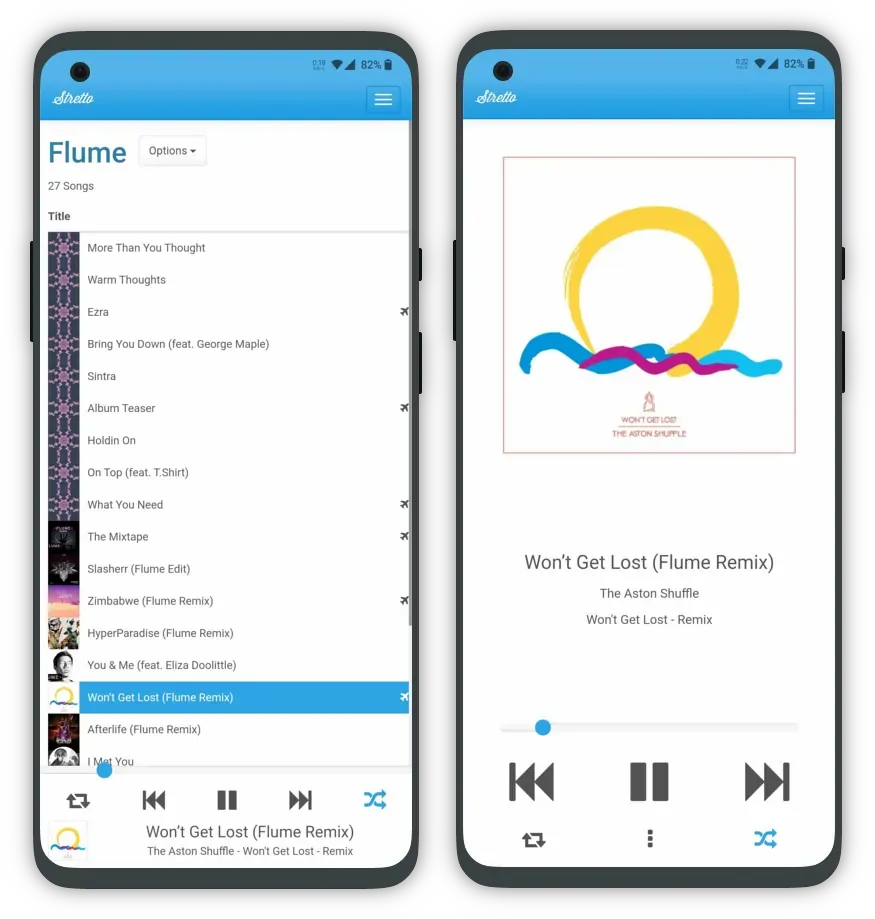 Who is Stretto For?
Stretto is great for anyone that already listens to a lot of their music on YouTube or SoundCloud already. It is also a great fit for someone looking for a free music player, both in terms of cost and freedom to make changes to the music player as you see fit. Any user can submit their feature requests via Github issues, and developers can fork Stretto to make thier own modifications.
With all that said, there are some users that Stretto won't work great for. Since there are no Chrome extensions on iOS, there is no way to currently support iOS users. If you require iOS support, native Android/Apple watch support or CarPlay/Android Auto, then Stretto likely won't serve your needs. If you frequently use your Google/Alexa assistants with YouTube/Spotify integrations, Stretto also won't be able to fill that void. You can however "cast" your phone/computer audio when playing music with Stretto to a Google Assistant speaker.
Because Stretto does allow you to download music, there is a workaround for offline music for Android Wear users. NavMusic is an application that let's you sync local offline music from your Android phone to your watch for use without your phone. Just download the music from Stretto and sync it across.
Conclusion
If you're looking for change in your music player, give Stretto a try. It's free to use and has a bunch of awesome features. There are many technial aspects of Stretto that make it great too, but I'll save that for another blog post.